Geosynthetics for Water Storage & Treatment  
Geosynthetic engineering is the use of synthetic materials in water storage and treatment projects to achieve more cost effective, environmentally sound and safer construction outcomes. In this industry, every project will have specific requirements and conditions that can present challenges for designers and contractors especially when it comes to the implementation of the most suitable geosynthetics for draining, containment lining and cushioning. There are a range of geosynthetic solutions to suit various water applications:
A cost-effective solution for dewatering wastewater sludges from Municipal treatment facilities, manufacturing plants, mining operations and contaminated waterway sediments is to make use of geosynthetic dewatering systems

Water storage solutions that are specifically designed to safely contain the harshest of liquors in tailings dams waste water treatment ponds
Development of world leading stormwater drainage systems and channel lining solutions for water distribution
Water capture and retention products such as trafficable water underground stormwater harvesting systems that help reduce demand on potable water sources for the irrigation of gardens, courses and sports fields 
Image
Image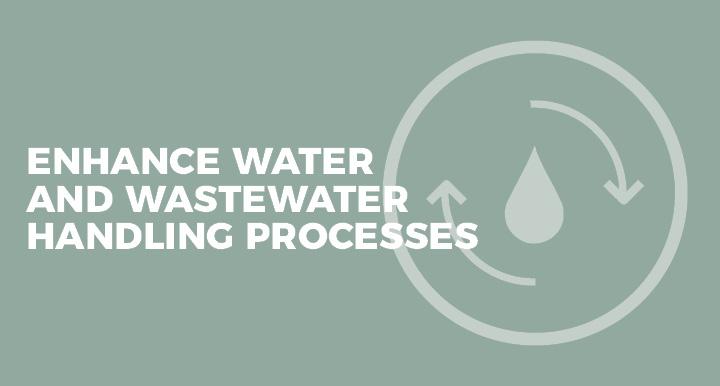 APPLICATIONS
Dewatering
Solmax Geotube dewatering technology uses high strength geotextiles with unique filtration and retention properties to provide solutions to mining and mineral processing. Dewatering of waste water and sludge is commonly achieved by pumping the slurry into permeable geotextile tubes, treating with site specific flocculants and allowing the moisture to either evaporate through the geotextile or drain through the geotextile pores under significant pressure. The run-off from the dewatering process can be reused or treated and returned to native waterways while the sediment or waste can be reprocessed or detained. 
Solmax Geotube dewatering technology removes water from solid or semi-solid material, including mineral wastes, slurries and sludges. The dewatering containers can be custom-sized to the application, placed in available space between other structures, and removed once dewatering is complete. In some cases, conditioners or polymers are used to promote flocculation to increase dewatering rate, improve solids retention and filtrate quality. Volume reduction can be as much as 90%, with high solid levels that make removal and disposal easy.
In industries such as mining and mineral processing, power and utility, pulp and paper and other industries that produce sludge, Solmax Geotube dewatering technology enables the recovery of valuable materials, provides structural stability, improves water quality, and reduces storage footprint. It's one of the most versatile, low-carbon footprint dewatering technologies available for a variety of industries and one of the most effective – and recent developments have seen Geotube dewatering systems used on many, large scale projects as the largest tubes can container over 3,000m3 of dewatered cake solids.
Subsoil Drainage
Megaflo Green is an alternative to conventional, round agi drain pipe that collects and removes water rapidly due to its unique flat shape and ribbed profile. It has can rapidly collect and remove water, and compared to 100mm diameter round pipe, Megaflo Green has twice the inflow capacity for an equivalent length and drains water in less than 60% of the response time. Its slim 40mm wide profile permits faster and more cost effective installation in a narrower trench.
Containment Lining & Capping
Geofabrics has a range of geosynthetics designed specifically to safely contain the harshest of liquids in tailings dams and waste water treatment ponds. Our lining solutions can be tailored to suit high salinity and high or low pH applications.
Geofabrics also has a range of geosynthetics available specifically for potable water storage infrastructure, including dam and reservoir lining systems which help prevent leakage.
We also supply Oasis floating covers for potable water reservoirs which aid in the preservation of our water supply systems by protecting the surface thereby maintain the quality of the water and preventing water loss through evaporation. 
Stormwater Management
An underground modular water storage system such as the Atlantis Flo-Vault offers an effective solution which uses surface and underground infiltration techniques, resulting in clean water that can be re-used or allowed to re-enter the natural water system.
Hydraulic Engineering & Structures
Maccaferri Reno Mattresses and Gabions offer a hard solution for hydraulic applications such as weirs, and for scour protection along riverbanks and embankment stability in channel linings. For vegetated hydraulic structures such as drainage ditches, spillways and vegetated channels the combination of Geoweb, a synthetic expandable 3-dimensional cellular structure that can be filled with soil, and Grassroots, a synthetic turf reinforcement mat, can withstand high shear forces and intermittent longer duration velocities.
Concrete Canvas has also been used worldwide as an effective method of preventing surface erosion and scour associated with water run-off from culverts outlets, spillways and over-toppings.
Water Storage Lining
For ditch and channel lining applications, Concrete Canvas GCCM is typically 10 times faster to install than conventional concrete solutions, with installation speeds of up to 200sqm/hr possible with only a 3 man crew for a longitudinal layup.
Concrete Canvas GCCM is also ideal for outfall applications as an effective method of preventing surface erosion and scour associated with water run-off from culverts outlets, spillways and over-toppings.
Water hazards and ornamental lakes enhance the character of parks, golf courses and other recreational areas. These ponds have to be designed to blend in with the surroundings which requires the use of products that meet the technical requirements for water storage without detracting from the aesthetic appeal within a landscaped area.
Geofabrics' Elcoseal Geosynthetic Clay Liner is ideally suited for lining ponds as it offers an easy to install solution with easy laying to match almost any pond profile.
Image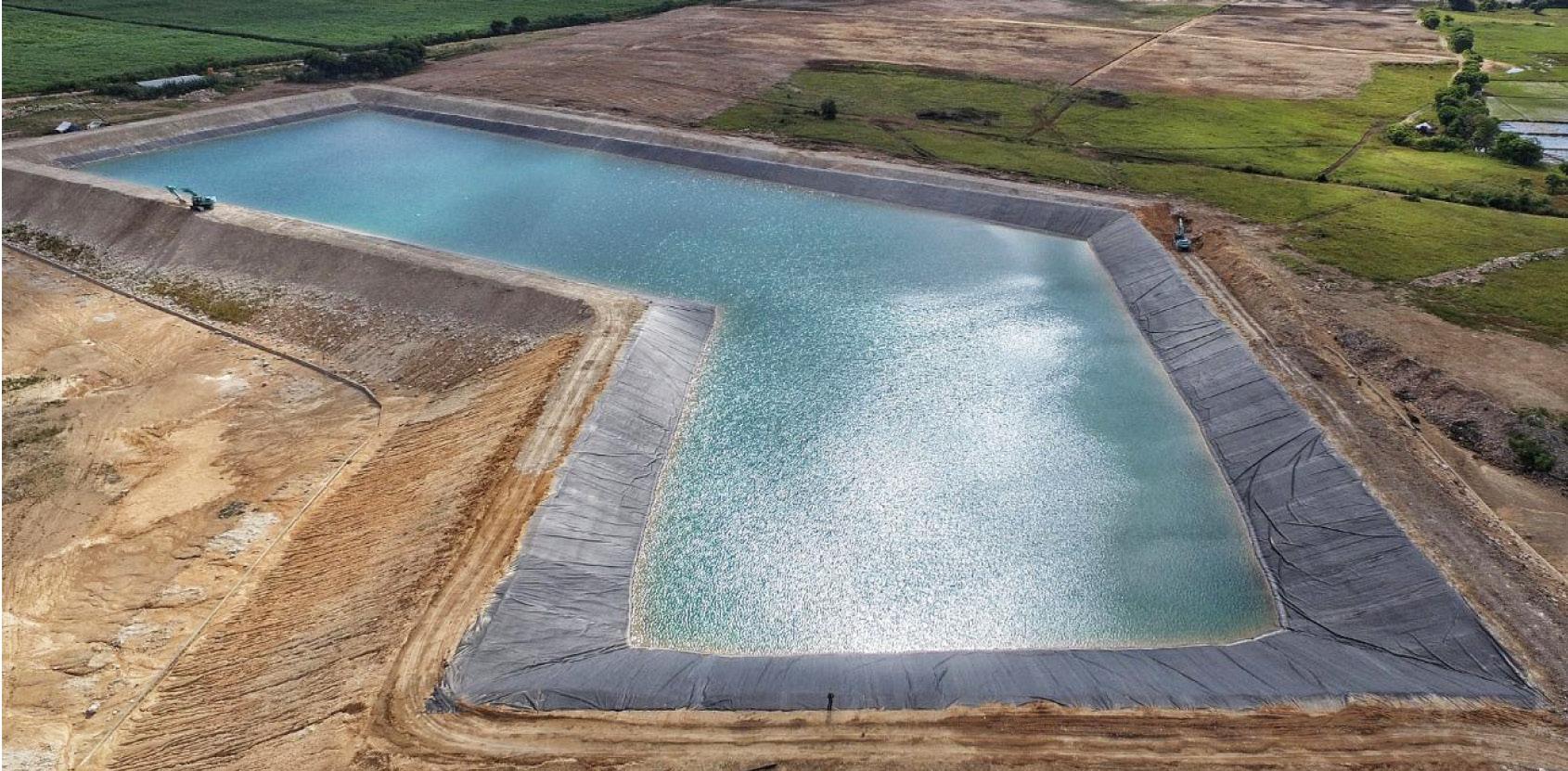 Click on the icon to explore the other sectors we work in