Geosynthetics for Mining & Resources
Geosynthetic engineering is the use of synthetic materials in civil engineering and mining projects to achieve more cost effective, environmentally sound and safer construction outcomes. The design techniques bring particular benefits to mine sites, because geosynthetics maximise the use of site soils and avoid the need to import additional construction materials. The fundamental benefits of using geosynthetics on mining sites are to:
Save costs by replacing high volumes of soil material required to build civil engineering infrastructure, particularly in remote locations
Remove the risk of variability in traditional engineering applications. The consistency of product across the full roll eliminates the variability of soil construction methods.  A miner can then strategically approach the same applications around the world with the same geosynthetic solution
By reducing the volumes of soil material required, there is less need to quarry and fewer heavy machinery or transport required to build infrastructure which reduces the carbon footprint. Geosynthetic lining systems are equivalent or superior to traditional soil containment of waste and contaminants, and surface erosion systems protect waterways from dust and sediment
Reduce staff exposure to dangerous working conditions including roof control in underground mining, and rockfall protection beneath unstable rock slopes
Image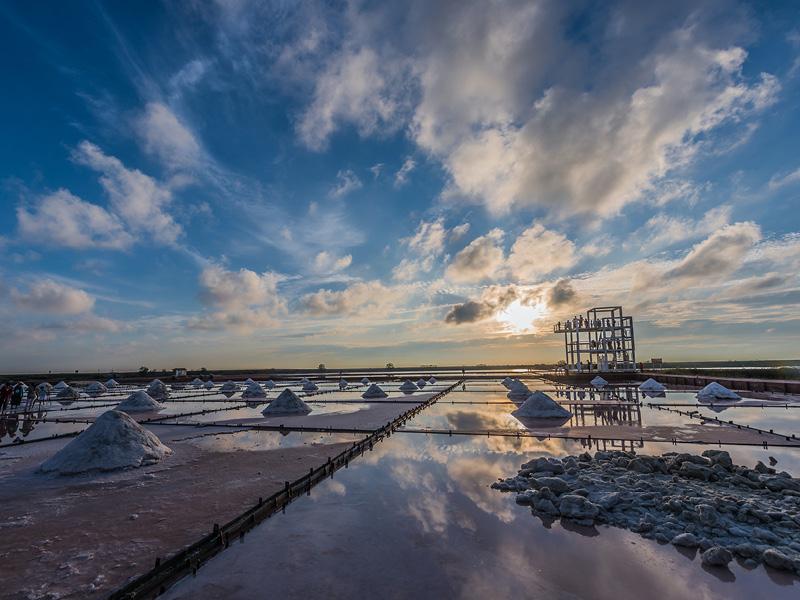 Image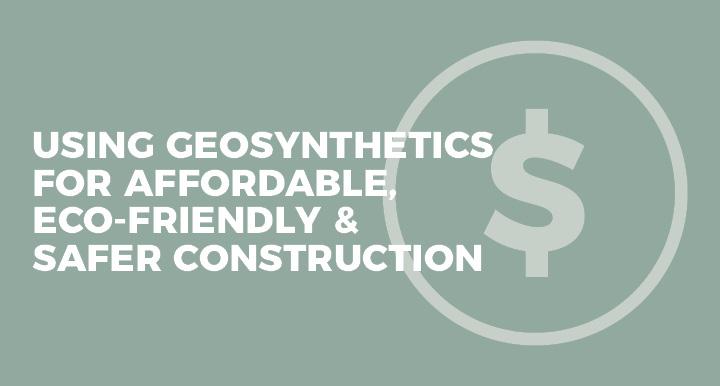 Above Ground Mining
Our solutions are focused on minimising maintenance costs and reducing construction timeframes, helping to reduce operational shutdowns associated with infrastructure works.
APPLICATIONS
Ground & Pavement Stabilisation
Unsealed Mine Access & Haul Roads
Geofabrics geosynthetics are used in roads to ensure the best construction performance using the site resources available, to both minimise construction costs and prevent costly maintenance disruptions. Geofabrics provide solutions that encompass all road types, from temporary access tracks to high volume haul roads.
New road construction on soft ground and general unpaved roads
Utilisation of site soils 
Improved structural performance of haul roads
Serviceability of haul roads to maintain cycle speeds, reduce maintenance, ensure safer operations and reduce truck  depreciation
Improved road surface performance of working and high traffic areas
Embankments in coastal areas
In the age of mine automation, better roadway surfaces also translate to higher production volume output, and higher returns for asset owners. This is important in often remote and extreme environments and where mine haul raods, in particular are subjected to far higher loading than standard highway pavements.
Geofabrics provide a range of geosynthetic solutions for all parts of the road formation which can reduce construction costs by up to 30% whilst improving design life by up to six times. 
Depending on the specific site requirements, an unsealed mine access road may require geotextiles for separation of the soil layers as well as Tensar geogrids, Geoweb geocells or Solmax high-strength reinforcement to improve the strength and ultimately the life of the road. There may also be the need for solutions or advice for associated embankments or drainage structures, as mine sites are generally in harsh environments with complex soils.
Containment Lining & Capping
Containment Lining Solutions
Many mines or resource projects make use of geosynthetic lining systems to contain their waste, whether it be tailings, liquids or processed waste. Geofabrics has worked hard over the past decade to understand the nuance for every type of waste involved in the resources sector, and how it influences the selection of materials for the geosynthetic lining systems.
With our own R&D facility in Queensland, Geofabrics has worked on many resources projects to assist designers, contractors and mine owners to select the most appropriate materials for their site.  This can include interface shear or cushion testing to understand how the system components interact, UV resistance for materials left exposed over many years, as well as chemical compatibility of each product with the waste stream.
Working with Geofabrics early in the project life has helped many engineers deliver a superior performance outcome with significant reductions in risk and cost compared to the traditional or standard lining systems.
Leak Detection
When using geomembranes, there are times when leak detection is a required activity after installation to prove the quality of installation. Geofabrics has developed the Bidim C non-woven geotextile as a leak detection solution. Bidim C uses graphene technology to offer an effective, lower cost means for designers and installers of lining systems to undertake liner integrity surveys in newly constructed containment cells. 
Waste Rock & Soil Capping
Geosynthetic systems can be used extensively to cap tailings dams or waste rock detentions. For example, capping can be achieved using low permeability Elcoseal GCL and geomembrane barriers to meet the governing regulatory guidelines, whilst additional drainage systems, such as Megaflo Green or drainage geocomposite systems, can be used as leak collection systems as well as reduce hydrostatic head pressures acting on the liner. Geofabrics has worked with many mine sites to ensure the most appropriate lining system is developed and understood, whether it be from a chemical compatibility perspective or understanding the interaction between the various layers within the lining system.
Capping systems may require a reinforcement solution over the tailings, such as a woven high-strength geotextile or geogrid. Design of such systems need to consider various factors, including the nature of the tailings, water level, seismic loads, construction techniques etc. Soft site impoundments can be very soft and may cover a large area, making the closure difficult to construct. The soft site impoundments can also be below or above water level. Despite the complexities, capping of soft site closures are possible with medium to high strength Solmax Mirafi Woven Geotextiles which have the functions of separation, filtration and reinforcement within one geotextile. Solmax Mirafi woven geotextiles can be fabricated in the factory or on-site into large panels with high seam efficiencies to facilitate site installation and minimise geotextile wastage.
Dewatering
Dewatering of Sediment Dams & Leachate Ponds
A cost-effective solution for the dewatering of sludge or removing fine sediments from site run-off is to make use of geosynthetic dewatering systems. Solmax Geotube dewatering technology uses high strength geotextiles with unique filtration and retention properties to provide solutions to mining and mineral processing. 
Dewatering of waste water and sludge is commonly achieved by pumping the slurry into permeable geotextile tubes, treating with site specific flocculants and allowing the moisture to either evaporate through the geotextile or drain through the geotextile pores under significant pressure. The run-off from the dewatering process can be reused or treated and returned to native waterways while the sediment or waste can be re-processed or detained.
Track Ballast Stabilisation
Over time, rail infrastructure can experience significant problems such as differential settlement and unacceptable track deflection for rail operators. These issues result in speed restrictions on sections of track and frequent, disruptive maintenance that affects mine efficiency and performance. 
Track formations which incorporate geosynthetic solutions like Geoweb and Tensar TriAx for capping layer reinforcement and track ballast stabilisation have been proven to deliver a cost saving of up to 70% when compared to a conventional construction and maintenance methods, potentially saving asset owners up to A$4.3 million for every 200 metres section of track.
Mud Pumping
Mud pumping also presents a significant problem for rail operators, often resulting in speed restrictions as well as frequent and costly railway line maintenance.
These issues can be reduced or avoided through the use of our Tracktex Green Anti-Pumping Geocomposite which is installed below the ballast to prevent water from penetrating the subgrade, dissipate pore-water pressure, and stop soil particles from contaminating the ballast. This system is proven to prevent and correct mud pumping failure compared to other alternatives such as sand layers.
Reinforced Slopes & Retaining Walls
Geofabrics offers a range of engineered slope, embankment and retaining wall solutions used to construct mining infrastructure projects:
Improved surface stability of mild slopes, water courses and spillways
Large height retaining and crusher walls 
Protection of mine staff and assets from instability of rock faces
Rockfall protection of working areas and infrastructure that is independently verified
Typical solutions for slopes and wall on mine sites include Maccaferri Gabion or Keystone TW3 walls, Solmax reinforcement solutions and a full suite of Maccaferri rockfall control solutions. 
Concrete Canvas, a flexible, concrete impregnated fabric that hardens when hydrated to form a thin, durable, water proof and fire resistant concrete layer can also be used for slope protection applications.
We offer an advanced suite of software to support the design of these structures, as well as certified designs if required by our clients. Our recent work has included heavily laden vertical walls in excess of 15m in height at mine sites in Australia.
Underground Mining
Underground mining is a distinct segment of the mining sector, with coal and other minerals being extracted from depth for processing.  Being underground demands high safety considerations from strata control, and the maintenance of underground road networks is undertaken in confined spaces. These challenges – as well as protection of portal entrances and water quality considerations – make our range of underground mining solutions quite exciting for mine operators.
APPLICATIONS
Underground Roads
Whilst the road network in underground mines are critical to the efficiency and safety of a mine's operations, some mines require frequent
maintenance of their road network due to water ingress, soil conditions or vehicle loads.
Geofabrics has completed many projects using Tensar geogrids, Solmax Reinforcement or Geoweb Geocells:
Maintenance cycle for the underground road network is greatly extended 
Maintenance costs reduced 
Mine productivity increased
Portal Entrances
At every mine portal entrance, there is a need to minimise or eliminate falling debris from the rock face above the portal.
For many years, Geofabrics has worked with mine operators or drilling contractors to create a safe working environment through the use of Maccaferri Rockfall Netting and other rockfall control systems.
Coal Washdown & Sediment Ponds
Underground mining can be a dirty business, and we have solutions to help mine operators achieve greater performance and environmental outcomes – including the use of TenCate Geotube dewatering systems for coal wash down areas.
Sediment ponds around the mine sites are also common. Elcoseal GCL is often used as a simple-to-install lining system or HDPE geomembrane with the Bidim Non-Woven Geotextile.
Concrete Canvas Hydro, a concrete impregnated fabric backed with a geomembrane, which sets when hydrated, can also be used in secondary containment bunds.
Image