Tensar® TriAx® (TX) triaxial geogrid is made from a punched polypropylene sheet that is used to form hexagonal structures with triangular apertures to effectively confine and interlock aggregate particles.
It outperforms conventional biaxial geogrids and significantly reduces time and costs in the construction of roads, highways, railways, airports, working platforms and heavy duty pavements.
The interlocking mechanism between TriAx geogrid and the granular material creates a composite known as the mechanically stabilised layer (MSL). This leads to an increase in bearing capacity of underlying soft soils to provide greater support for heavier loads.
Image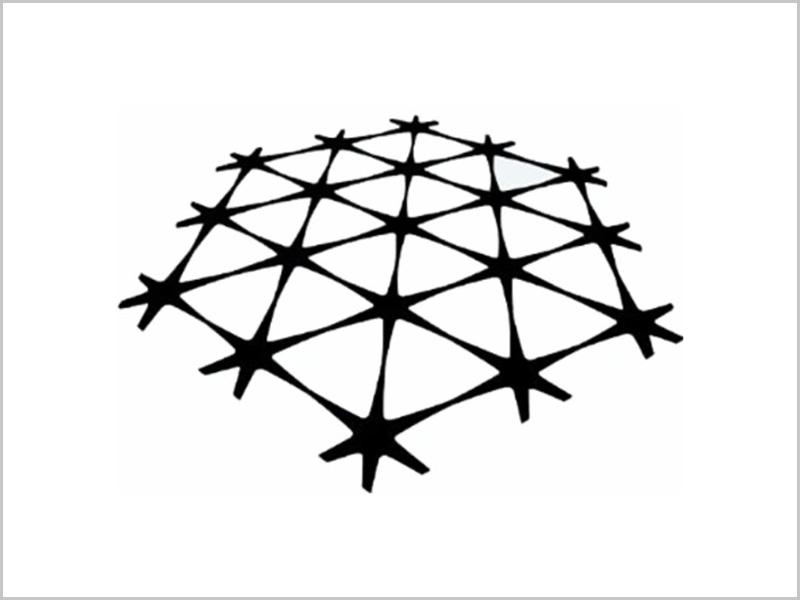 WHY CHOOSE TENSAR TRIAX?
Reduces granular layer thickness and CO2 emissions in construction by up to 50% 
Improves bearing capacity on railway projects and stabilises the rail ballast and track bed to limit the movement and displacement of the rail ballast, leading to a reduction in maintenance
Cost savings in foundation material required to build working platforms by up to 50%
Durable structure that provides greater stability and stiffness in challenging weather and environmental conditions
Multiple layers form a stiff beam that spreads heavy loads over a larger area, reducing differential settlement
Can be installed quickly, reducing construction costs when building all pavement types over soft ground for standard and heavy vehicle loads
Proven laboratory and field calibrated design method 
The Tensar Triax Geogrid is supported by international research and trafficking trials at the University of Nottingham, Transport Research Laboratory (TRL), Building Research Association (BRE) and in-house at Tensar's Technology Centre. The research has proven that there is a performance improvement compared with conventional biaxial geogrid.
The granular layer thickness required for a working platform can be determined using the state of the art, T value method, that is built into the TensarPave software for routine calculations. For advanced analysis, the Tensar Stabilised Soil Model can be provided on request.
Design of road pavements using Tensar TriAx is supported by TensarPave design software that is available free to Geofabrics clients. 
APPLICATIONS
Ground & Pavement Stabilisation
Track Ballast Stabilisation
Image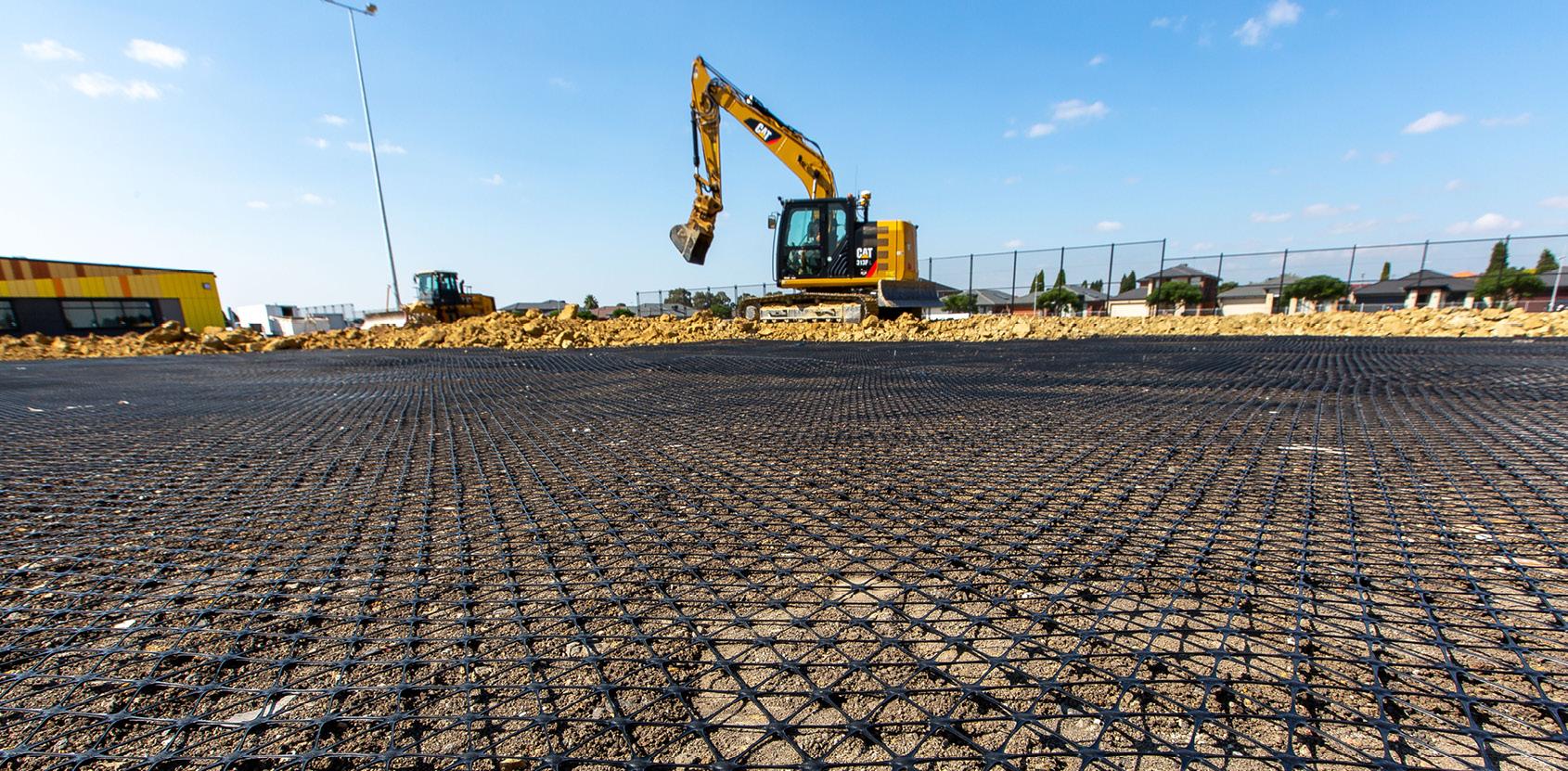 SECTORS WHERE THIS PRODUCT IS UTILISED