MACCAFERRI TERRAMESH CONNECTS A WALK THROUGH REID PARK
Image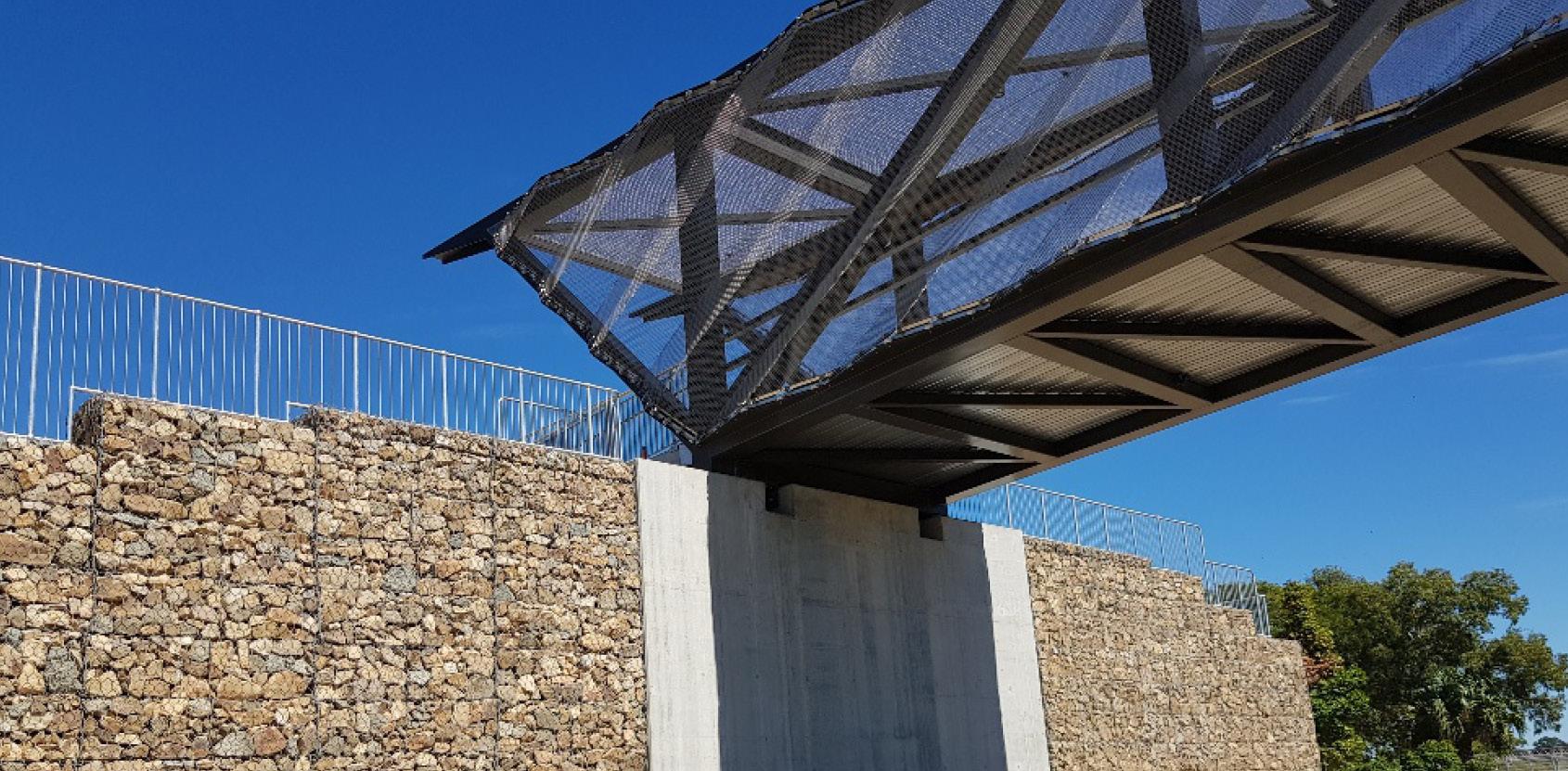 PROJECT DESCRIPTION
As part of the Queensland Government's $40 million Growth Area and Regional Infrastructure Investment Fund, Reid Park received funding to construct a walkway over rail lines near the Townsville Railway Station for the purpose of connecting nearby park and parking facilities to the North Queensland Stadium and the Townsville CBD. This walkway increases traffic flow and capacity whilst ensuring the safety of pedestrians and cyclists.
The project site was small and in close proximity to the rail corridor, therefore, a vertical system with structural reinforcement was necessary. Multiple events were planned in the near future, so a short lead time and quick construction was paramount for this project.
OUR SOLUTION
A Maccaferri Terramesh Reinforced Soil Wall Wire Mesh System was chosen to retain the walkway abutment while preventing erosion issues for future maintenance. Geofabrics was involved from the early stages, guiding the designer through the benefits and technical aspects of the system. Geosheet Drainage Sheet Geocomposite was installed with Maccaferri Terrmesh to relieve hydrostatic pressure build up and therefore, enhance the stability of the wall.
Geofabrics provided additional assistance to the installation contractor on-site, demonstrating how to correctly form, place and fill the Maccaferri Terramesh units. Special attention was given to the alignment, bracing and placement of rock to ensure the foundation units would provide a solid base for a successful structure.
The finished Maccaferri Terramesh Reinforced Soil Wall Wire Mesh system provides a safe and aesthetically pleasing commute through the new walkway and stadium precinct. The project was delivered on-time, within specification and budget.
PRODUCTS USED
Maccaferri® Gabion Terramesh® Wire Mesh
Gabion type facing with integral woven mesh soil reinforcement panels
Versatile and modular system used to build reinforced soil slopes and mechanically stabilised earth walls
Improves corrosion resistance and enhances durability through the unique Galmac and Polymer coated Double Twist Mesh
Maccaferri ParaGrid® Steep Slope Reinforcement Geogrid
High strength geogrid used in high performance ground reinforcement applications and in reinforced soil structures subject to high loads
Offers ultra-high tensile strength and a tough durable polyethylene sheath
Extremely durable - well suited for steep slopes and extreme pH soil conditions
Geosheet® Drainage Geocomposite 
Designed for vertical drainage behind retaining walls, bridge abutments and basement walls
Filters water from backfill through the geotextile bonded to one side, draining it down the cuspated core to a collector drain at the base of the wall
Replaces the need for traditional expensive drainage gravels on steep building sites
Image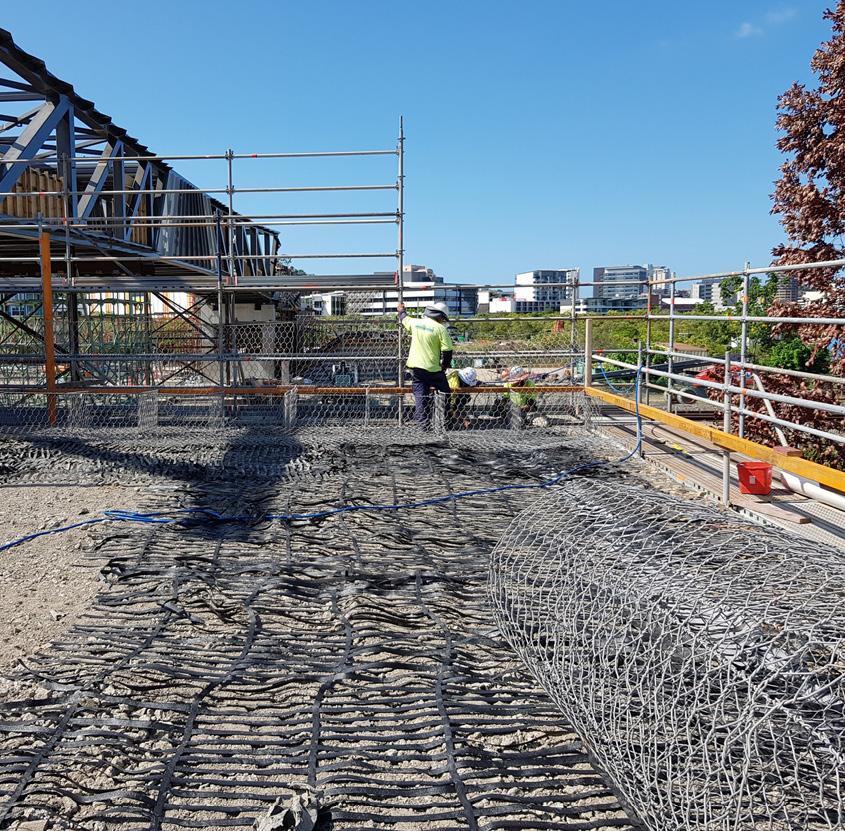 Image