DRAINAGE & ROAD STABILISATION FOR THE BRUCE HIGHWAY CR2SM
Image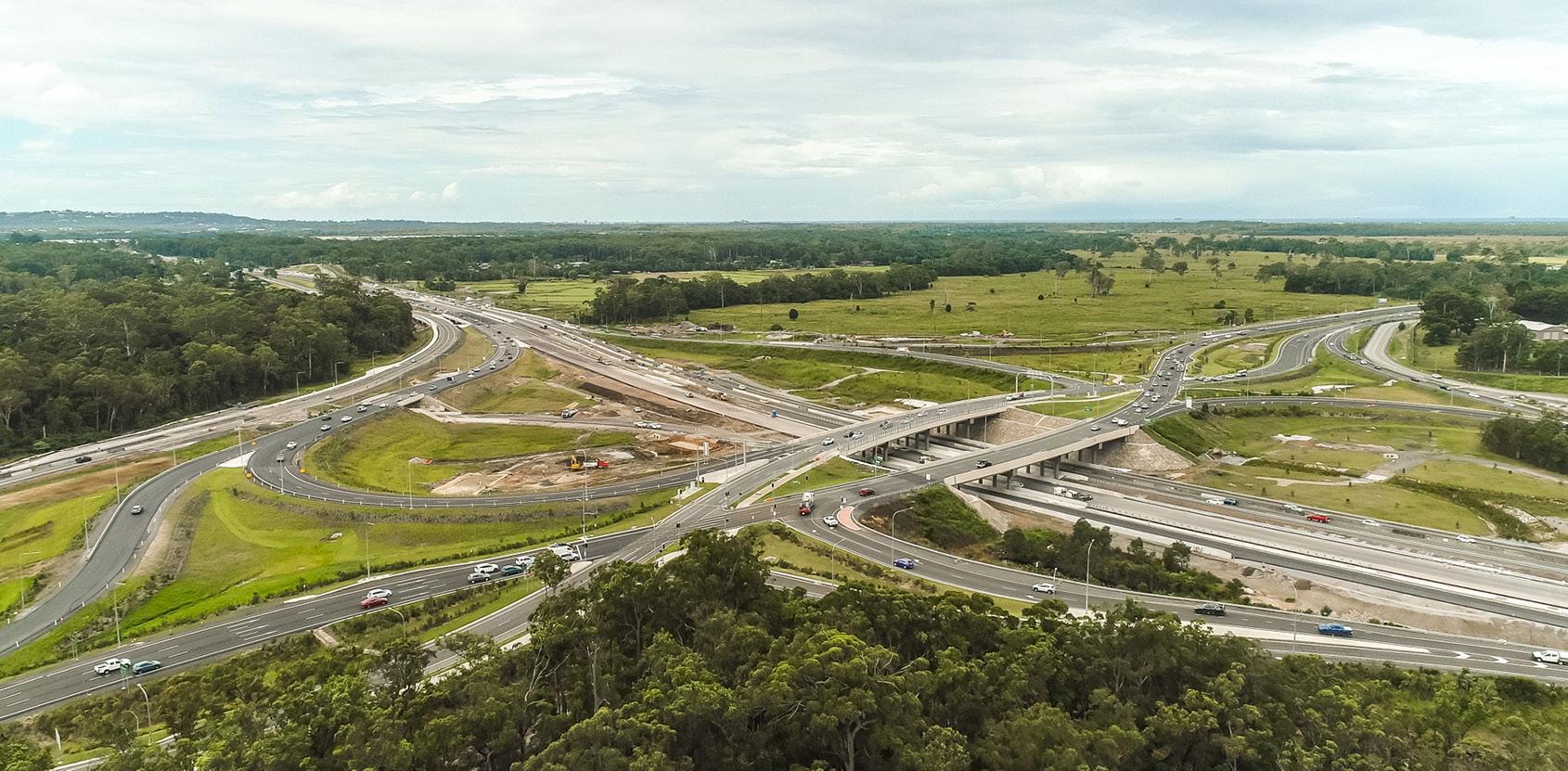 PROJECT DESCRIPTION
The Bruce Highway was earmarked to be upgraded to 6-lanes between Caloundra Road and the Sunshine Motorway, including major upgrades to both interchanges and a new 2-way service road for local traffic.
Australia's first ever diverging diamond interchange has been included in this design, offering improved traffic flow, while minimizing the project footprint through this sensitive ecological region.
The upgrade separates long distance traffic from local traffic, allowing the highway to function as a high-speed, high-volume corridor. Not only will flood immunity of this highway section be improved but the project will support the growth of the Sunshine Coast region well into the future.
OUR SOLUTION
Bidim® Green and Megaflo® Green were the key products used in this highway upgrade. In addition to this, a further suite of geosynthetic products were supplied by Geofabrics to assist the success of this project. They include Texcel® Marker Layer, Tensar® Triax® Geogrids, TenCate Mirafi® RSI & PET and Maccaferri® Gabions
The Fulton Hogan Seymour White Joint Venture (FHSWJV) team drew from Geofabrics' broad and detailed understanding of geosynthetics to identify unspecified solutions for construction challenges such as temporary and site access works. The JV team utilised Geofabrics' suite of detailed installation guidelines and available laydown frames to ensure safe and successful installation.
Environmental Manager at Fulton Hogan Seymour White Joint Venture, Dallas Frazier comments:
Having a product (Bidim Green & Megaflo Green) that is recycled, meets the same standards, meets the same testing and can be verified by our client, means there is no loss of quality. We are getting a more environmentally friendly product for the same engineering value
PRODUCTS USED
Bidim® Green Non-Woven Geotextile
Premium non-woven geotextile made with a combination of Australian recycled PET and virgin plastic material
Used in the construction of roads, railways and embankments where the ground is soft and unstable
Separates soft ground from fill material; reducing the amount of fill required, increasing the life span of the road or rail structure and cutting long-term maintenance costs
Megaflo® Green Panel Drainage System 
Perforated HDPE core provides dimensional stability and field-proven structural strength for quick and effective subsurface drainage
Slim 40mm wide profile permits faster and more cost-effective installation in a narrower trench
Has twice the inflow capacity and can drain water in less than 60% of the response time compared to 100mm round pipe
Image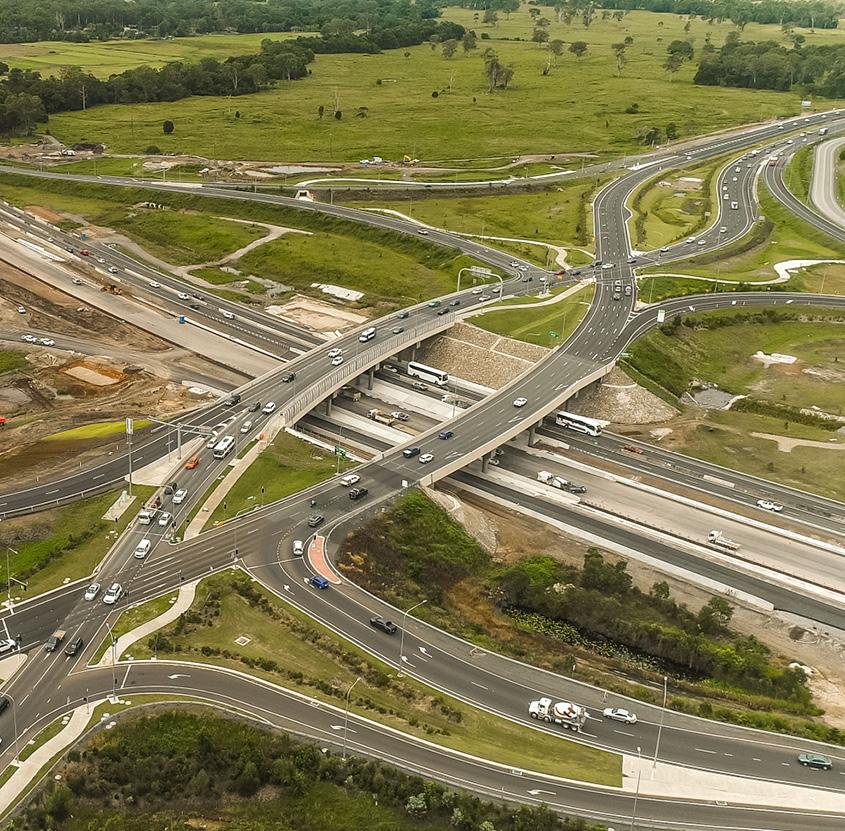 Image